George Mullins International Transport Company is a successful business based in Co Carlow, the heart of Ireland, specializing in equine transport in the broadest terms, using modern horseboxes and experienced staff. We transport horses from all corners of Ireland to all areas of Europe with regular trips to UK, Italy, Germany, France and Spain and vice versa.
Our motto is 'Not shaken, not stirred, just safe!'

We are happy to provide high standards of care, catering for all horses, from the Shetland pony to the Competition Horse to the priceless Racehorse.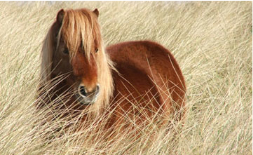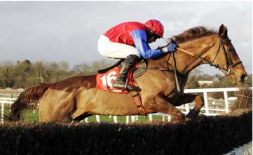 Our work involves TB brood mares for covering by Irish stallions, after foaling, we would transport them back to their own country with their foals at foot. A lot of Irish sport horses would be exported to Germany and Switzerland and we also cover various International Competitions, Grand Prix's and Events around Europe. Transport of complete Irish Team horses/ponies to European Championships is also provided by our experienced staff.
The company's busy season extends from September through December as there is a lot of thoroughbred sales at that time of year. Thousands of horses would go over and back to England to be bought and sold in Sterling.
The four-day Cheltenham Festival would also be another busy time of the year for our drivers. Over the years trainers' requirements have become all the more demanding. "Five or 10 years ago, the horses would be loaded on Saturday night and head over on the boat for the meeting". Because of the threat of disease and so on, trainers are hiring the truck for the week and bringing over just their own horses. In these instances we provide the trainers with this exclusive service where they hire the whole horsebox for the race meeting and plan arrival in plenty of time for horses to be rested before meeting begins.


Given George Mullins' lineage it isn't surprising that he pursued a career closely linked to the Irish equine industry.
His father in his time was the leading national hunt trainer Paddy Mullins. While his neighbour and brother Willie Mullins is multiple National Hunt Champion Trainer, with his other siblings Tony and Tom and Sandra, are all successful trainers' in their own right.
Champion National Hunt Trainer Willie Mullins...
The Cheltenham Festival is the highlight of the national hunt season for owners, trainers, riders and punters alike on both sides of the Irish Sea. George has been involved in horse transportation since the early 1980s. Initially he began driving for his father, before establishing George Mullins International Horse Transport, a company he has run successfully with his wife Brigid since 1988.
We hope you enjoy looking though our website and welcome you to complete the booking form or contact Office on +353 (0) 59 972 1994